No open-air museum is as exciting as the Malecón promenade. During the day, the fishermen are replaced by musicians and prostitutes at night.
From: #flymeto | Apr 09, 2019
Roads are not normally fought, but in the case of Malecon in Havana, an exception is needed. It is one of the most exciting places you can find in Cuba.
They built an eight-mile promenade to protect the houses on the northern edge of Havana from the high waves that shatter the coast. Even so, when you walk through it, you can easily be hit by a spray of seawater when the wind blows more heavily.
The busy artery has lost a lot over the years. Above all, the local houses suffered, which slowly deteriorated. The heyday of the 1950s as a holiday destination for Americans is more like a classic Ford or Chevrolet that goes from Havana's port to the nearby central Vedado.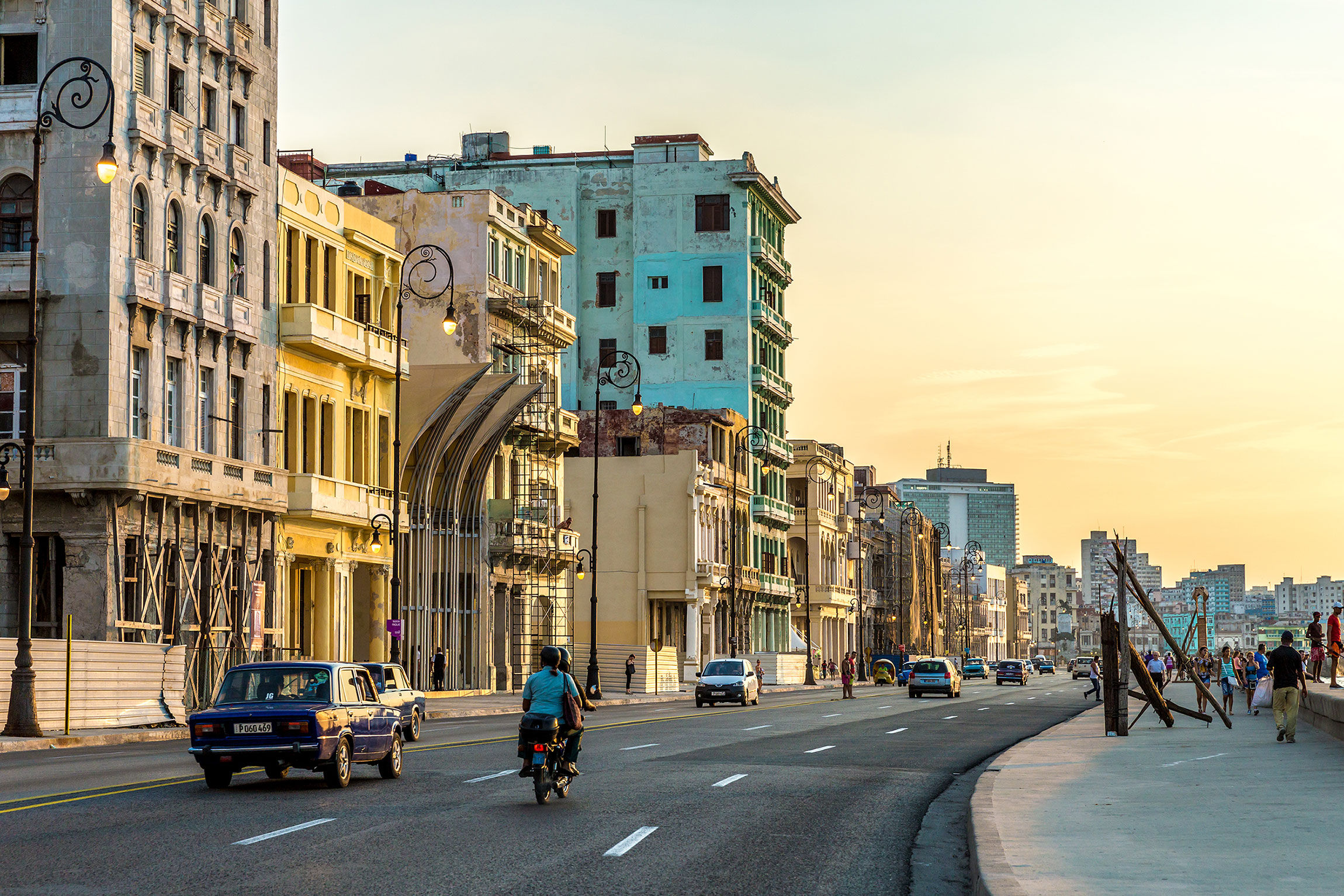 Yet not to visit Malecon is like not to be at all in Havana. It offers the intoxicating potpourri of Cuban day and night life. The locals also call the Cubans themselves to the Freedom Embankment. Among other things, because in the distance beyond the waves and horizon lies for many of them the dream of America.

The real Malecon you want to see will only come to life after dark. Then it will come alive with tones of salsa and jazz and the smell of the famous Cuban pork burgers or coconut cakes.

Malecón and the adjacent streets have always been home to musicians, artists, writers, but also prostitutes and all those who operate at night. It is no coincidence that in this area you will find the best jazz clubs, such as La Zorra y El Cuervo, or today the iconic salsa school in the club 1830.

Malecón is not as well preserved, picturesque or colorful as colonial Old Havana. For nice photos from vacation definitely go to her. After all, it is a UNESCO monument. But accept the fact that in the center you will not avoid the tourist trap. Malecón, on the other hand, will offer you something similar with often better service and no tourist surcharge.

istockphoto.com